Software Solutions:

Free Quickbooks Pro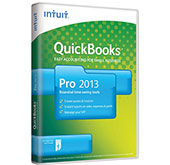 Free Terminal, Pin Pad, Check Imager
No purchase required.
Card swipe reader included (optional)
ZERO application fee.
ZERO annual fee.
FREE phone training.
No "bait and switch" rates.
Quick answers:
Visa, MasterCard, Discover, American Express.
Yes. The Quickbooks Pro Software will process debit cards and checkcards just like any credit card trhough your merchant account.
You can receive the software within 2 to 3 business days.