Merchant Cash Advance:

Cash on Demand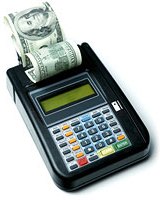 Not a loan:
No collateral,
No fixed payments,
No fixed timeframe.
5 day approval!
Turn your current processing activity into a revenue stream to build your business!
Beyond your monthly expenses, do you currently have the funds available for:
Equipment upgrades?
Crucial improvements?
Your plans for expansion?
New promotions and advertising?
Based on your current monthly average of credit card processing sales volume (Visa, MasterCard, Discover), you can receive a lump sum of $1,500 to $150,000 from Cash-On-Demand—and grow your business with it any way you want!
With no fixed payments and no fixed timeframe, we take the hassle out of acquiring the money you need to grow your business. Get your cash in about a week, not in months!
Quick Answers:
No! Cash on Demand comes to the rescue because most banks will refuse credit to Small Businesses. Look at all the hasles you'll avoid:
No need to apply for a complicated business loan.
No need to cross your fingers on a credit check.
No need to put up collateral.
No need to wait 60 to 90 days for approval.
Easily. Your funding is based on your future credit card sales, and you sell us a fixed dollar amount of those future sales at a discount. Through an automated process, we collect a small, previously agreed upon percentage from your daily credit card sales—and only after the sales are made.
You must have been in business for more than 12 months and have at least $5,000 of credit card sales per month, and meet other simple requirements.
Most anything. Most of our customers use the money for business building needs like advertising, adding more seats to their restaurants, or stocking up on seasonal merchandise. Others have used it to buy out a partner or for emergency needs like unforeseen maintenance issues.
So fast your head will spin! The average time from receipt of a contract to funding is usually under 5 business days.
Since this is not a loan, there is no monthly payment schedule. Cash-On-Demand purchases a specific amount of your future sales. We get paid only when you get paid; therefore, there is no discount for early payment.
Once a day. We collect from a small percentage of your daily credit card sales.
No. Instead of a monthly statement mailed to you, you simply view your daily and monthly statements online by logging into a private and secure area of the Cash-On-Demand Web site.